Warning
: Illegal string offset 'status_txt' in
/home/abbesgen/simpleeatsfood.com/wordpress-1/wp-content/plugins/share-and-follow/share-and-follow.php
on line
1168
Warning
: Illegal string offset 'status_txt' in
/home/abbesgen/simpleeatsfood.com/wordpress-1/wp-content/plugins/share-and-follow/share-and-follow.php
on line
1168
Warning
: Illegal string offset 'status_txt' in
/home/abbesgen/simpleeatsfood.com/wordpress-1/wp-content/plugins/share-and-follow/share-and-follow.php
on line
1168
Warning
: Illegal string offset 'status_txt' in
/home/abbesgen/simpleeatsfood.com/wordpress-1/wp-content/plugins/share-and-follow/share-and-follow.php
on line
1168
Warning
: Illegal string offset 'status_txt' in
/home/abbesgen/simpleeatsfood.com/wordpress-1/wp-content/plugins/share-and-follow/share-and-follow.php
on line
1168
Warning
: Illegal string offset 'status_txt' in
/home/abbesgen/simpleeatsfood.com/wordpress-1/wp-content/plugins/share-and-follow/share-and-follow.php
on line
1168
Warning
: Illegal string offset 'status_txt' in
/home/abbesgen/simpleeatsfood.com/wordpress-1/wp-content/plugins/share-and-follow/share-and-follow.php
on line
1168
Warning
: Illegal string offset 'status_txt' in
/home/abbesgen/simpleeatsfood.com/wordpress-1/wp-content/plugins/share-and-follow/share-and-follow.php
on line
1168
Warning
: Illegal string offset 'status_txt' in
/home/abbesgen/simpleeatsfood.com/wordpress-1/wp-content/plugins/share-and-follow/share-and-follow.php
on line
1168
Warning
: Illegal string offset 'status_txt' in
/home/abbesgen/simpleeatsfood.com/wordpress-1/wp-content/plugins/share-and-follow/share-and-follow.php
on line
1168
Today marked day one of Tina's booty-kicking Best Body Bootcamp!  I saw a bunch of other bloggers taking part in this, and I figured, why not?
I'm two days late, since the bootcamp started on Monday, but I decided to just pick up where I would have been, and Wednesday's workout was definitely a doozie.
We aren't supposed to post the workouts themselves, since Tina worked incredibly hard on them, but let me just say, focusing on being stable during workouts is something I definitely took for granted.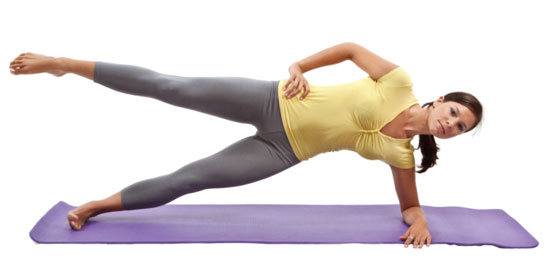 Planks are hard enough! But side planks with leg lifts? All I can say is, Tina, fantastic job!
As part of our plan, we are supposed to make two goals for ourselves.  Mine:
1. Drink 8 glasses of water a day.
2. Eat 5 servings of fruit and veggies/day.
I can do it!
I'll admit, I'm a little nervous about the 50 minutes of cardio we're supposed to be doing, since I am in NO way a cardio queen (strength training 'fo life!) This will be a great challenge for me.
OK, off to get some rest before my last midterm and day two of boot camp!
Have you ever followed a fitness training plan?